Give Today!
The East Whiteland Fire Company relies on the support and contributions of the community to allow us to continue to provide the highest level of service. The annual fund drive letters are circulated through the mail periodically throughout the year.
For those of you who continue to support the East Whiteland Fire Company fund drive, we thank you for your continued support. For first-time donors, thank you for getting involved in an organization that has served the Great Valley for over 60 years.
If you have any questions, please feel free to contact the firehouse at (610) 644-8558 or e-mail: president@eastwhitelandfire.org.
Mailing a Donation

Online Donation

The East Whiteland Fire Company
Attention: Fund Drive
205 Conestoga Road
Frazer, PA, 19355
Want to share with your friends and family? Show them this QR code!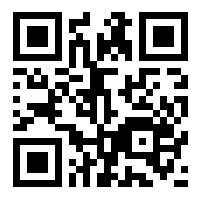 Thank you again for your support!